Humanists UK has produced a map showing the difference in laws on assisted dying around the globe.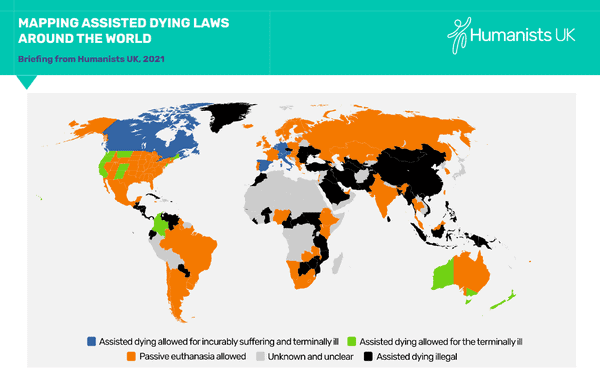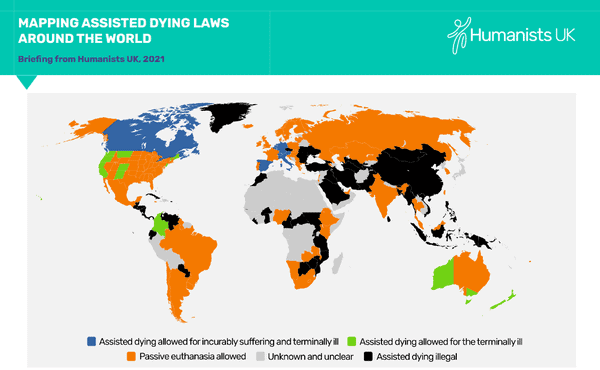 They have found that more countries have passed assisted dying laws – affecting over 250 million people – since MPs last debated proposals on changing the law in 2015.
The research also uncovered two predominant models of assisted dying internationally.
The first provides assistance to those who have six or fewer months left to live – found in New Zealand, and some parts of the United States and Australia.
While the second enables choice for both those who are terminally ill and incurably suffering.
This model can be found in Austria, Canada, Belgium, Italy, Germany, Luxembourg, the Netherlands, Spain, and Switzerland.
A similar bill is also currently under consideration in the Republic of Ireland.
[Source: Indy100]