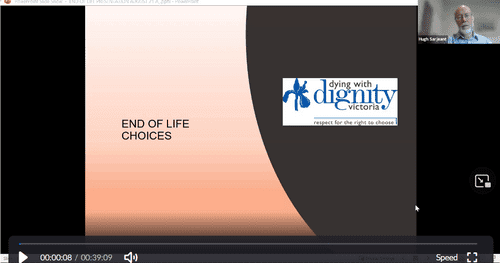 We are pleased to be able to provide you with an online presentation on End-of Life Choices.
The presentation covers the issues of Advance Care Planning, the appointment of a Medical Treatment Decision Maker and Voluntary Assisted Dying Legislation.
You can view the presentation on our website, and you can also download a copy of the slides from the same page.
We hope that you find this informative and welcome any questions.