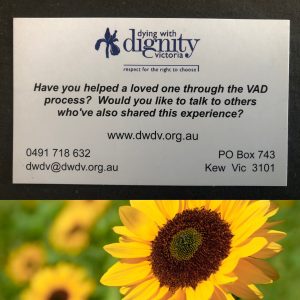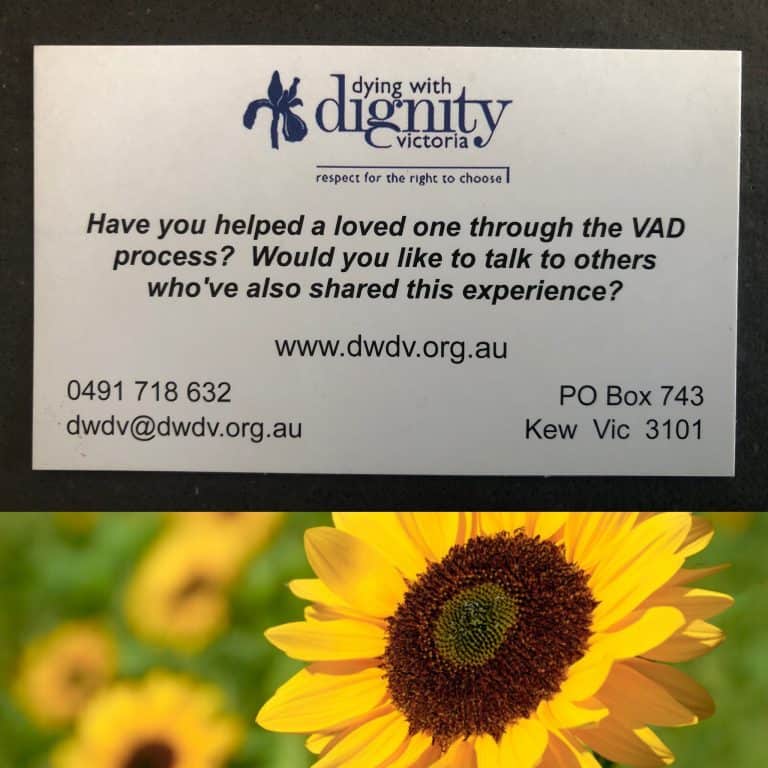 DWDV has set up a support group for families and friends who helped a
loved one through the Voluntary Assisted Dying process. Some
individuals have no one to talk to about their experience, others prefer
not to discuss what may be considered by some to be 'a contentious'
topic. This group will enable individuals to discuss their shared
experience with others who have also traversed the VAD journey with a
loved one.
If you, or if you know of someone, who would like to join this group, or would like further information, please contact our office.