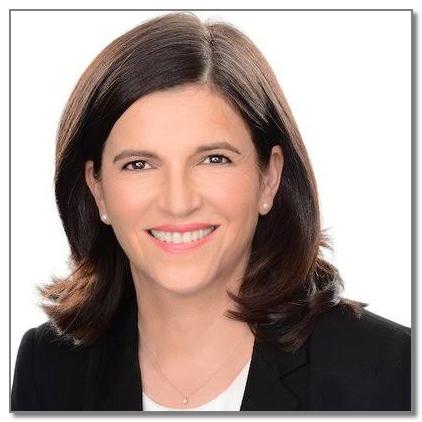 Shayne Higson, CEO DWDNSW, was chosen by the World Federation Right to Die Societies as the recipient of the 2022 'Marilynne Seguin' award. This award is given "For the person who has achieved much in her/his country for their national right-to-die movement".
Following the torturous death of her mother from brain cancer, in 2012, Shayne has dedicated her life to Voluntary Assisted Dying advocacy.
She was instrumental in the establishment of the Voluntary Euthanasia Party and ran as a lead VEP candidate in both Federal and State elections. She was not elected, but her foray into politics drew a lot of attention to the critical need for a legal, compassionate end-of-life choice.
Shayne worked for Go Gentle Australia before joining DWDNSW in 2016. In 2017 she was elected as DWDNSW Vice President and Spokesperson. She has since played an integral role in the ultimately successful campaigns for VAD in all Australian states.
She generously provided her time, knowledge and experience in media, graphic design and social media with the other Australian DWD organizations.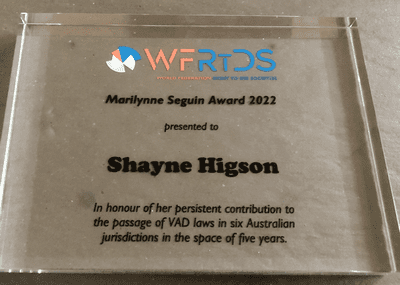 As a spokesperson Shayne is always respectful and courteous to those whom she interviewed and, as a result, deservedly earned the respect and admiration of so many.
We cannot think of an individual more worthy of this award. Shayne's work and her warm personality that displays genuine care and concern for others is admired by all.
Congratulations Shayne. Your mother would be so proud of you.