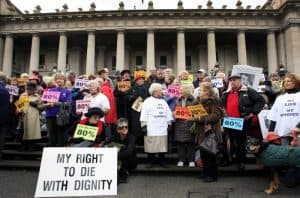 We are pleased to find that VCE students are contending with the voluntary assisted dying issue as part of their curriculum. However, we are unable to respond to all requests for comment and information.
For all the info you may need for your essays, check out our Frequently Asked Questions page and About Us.
For further info about the current situation in Victoria, Click Here.
DWDV welcomes new minister Kristy McBain's support for Territories' rights
(407 kb)
May 2017 – Assisted Dying Interim Report
(5131 kb)
New laws will guarantee your medical treatment preferences
(331.3 kb)
Oct 19 – Advance Care Directive legislation
(399.1 kb)
OmniPoll 2017 – Strong Support for Assisted Dying
(1.1 MB)