What is Forest Therapy and what are the benefits for the terminally ill?
Co-founder and forest therapy guide, It's Naturally You
Inspired by the Japanese Public Health Practice 'Shinrinyoku' (also known as 'Forest Bathing'), Forest Therapy is an evidence-based approach where the restorative power of nature is harnessed to heal many ailments of modern life. Along with stabilising and improving mood and cognition, research shows that Forest Therapy can improve sleep quality, and boost the immune and cardiovascular systems.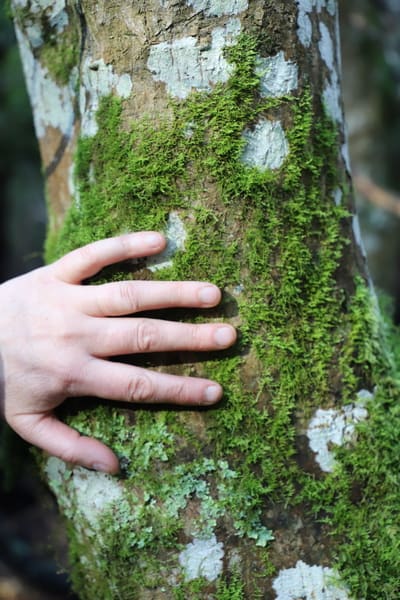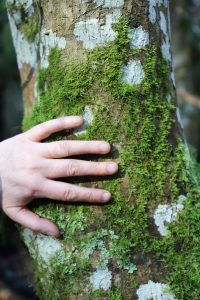 On a forest therapy walk, you're given permission to slow down – both your body and your mind – as we explore a beautiful natural setting around us and slip into 'forest time.'  Your guide will offer different ways for you to reconnect with your senses and immerse yourself in the present through the beautiful sights, sounds, smells, textures and tastes in nature. Practices that spark your curiosity and creativity are offered and you'll find yourself noticing and doing simple things that bring you joy and peace.
Unlike a bushwalk, Forest Therapy is about the journey, not the destination. Being present in nature in this guided experience can help people to feel a sense of being part of something much bigger than themselves, a part of the natural cycles of life. It can also offer ways of noticing the beauty in the ordinary nature around us all and using this to feel supported in everyday life.
Forest therapy is often done in small groups, but it can be done individually. Guides have trails at various locations that they offer walks from, but many guides can also offer walks at a location of your choosing. Walks in a small group at an established trail can last up to 2-3 hours in length and cover only a short distance.  Upon request walks can be an even shorter stroll or sit in nature. Individual walks can be tailored to meet differing needs, and some guides offer online guided experiences.
Businesses that offer Forest Therapy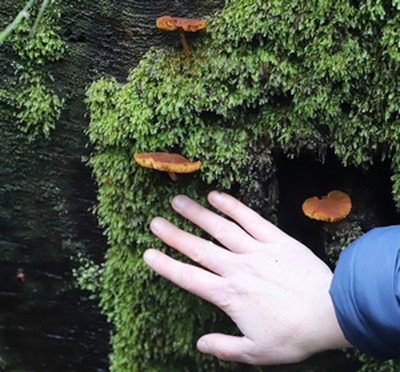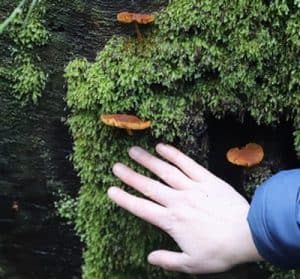 Leesa from Flow FoREST Therapy worked with the late Nia Sims, an extraordinary and selfless Voluntary Assisted Dying advocate. Nia suffered from an extremely painful, progressive, and terminal form of Scleroderma. Her interactions with nature provided her with great comfort and peace and she greatly looked forward to these times.

"Our connection was both real and imagined. Sometimes I would be with Nia and other times I would share my wild adventures with her through stories and images. The natural and sensory world gave her comfort emotionally and physically. The shared dreaming was powerful between us. We worked simply and slowly, allowing nature to guide us". Leesa.

 "I have never been a believer in fate as such or people coming into your life for a reason… but I know nature is calling me…  When I think of you, an image comes to my mind of being in a lush fern gully, like in the Otways, on a boardwalk, with you walking, me on wheels. I can smell the damp earth and hear the birds, the gentle movement of trees, in silent mindful presence together."  Nia.
(Images courtesy of Parks Victoria and Flow FoREST Therapy)