Victorian Patient Transport Assistance Scheme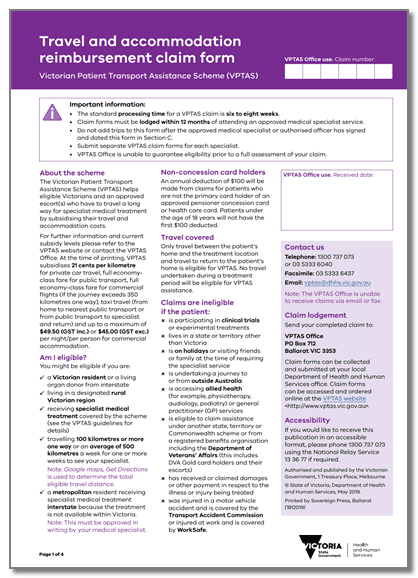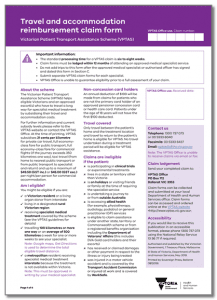 Individuals accessing Voluntary Assisted Dying, may not be aware of this service.
It concerns those who are requiring an assessment or treatment by a medical specialist. Providing they meet the eligibility criteria, individuals are eligible for VPTAS subsidies. Claimants must be living in rural or regional Victoria and be travelling 100kms or more one-way to seek a medical specialist consultation.
"The scheme receives over 80,000 claims per year with each assessed in accordance with our guidelines.  It is not the policy of the scheme to guarantee any eligibility prior to a claim being received or make any generalisations in terms of eligibility. However, anyone can contact our office directly with staff happy to provide individuals with more information that relates to their particular circumstances."
Contact VPTAS
Visit: http://www.vptas.vic.gov.au/
Phone: 5333 6040 or 1300 737 073
Email: vptas@health.vic.gov.au