Flying Doctor Memory Lane
"The Memory of a Lifetime"
For people with a terminal illness or in palliative care, simple chance to reconnect with their lives in their final days/weeks can mean the world. Flying Doctor Memory Lane is a free service that supports people to visit a place of personal significance; to admire their own garden, to feel the breeze of the seaside, or to be surrounded by loved ones and pets.
The custom-built Memory Lane vehicles enable people in end-of-life care to overcome access barriers, visiting a place that holds meaning safely and comfortably. Their expertise in transporting people to access needed health and wellbeing services means they are well-place to deliver on their commitment.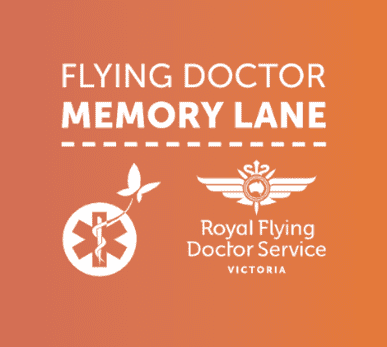 Eligibility criteria for Memory Lane clients:
Be aged over 18 years.
Have a terminal diagnosis and are currently receiving palliative or end-of-life care (as confirmed by their GP or treating specialist).
Require specialised medical transport to revisit their place of personal significance.
If clients have complex health needs beyond the abilities of our volunteers, we ask that a qualified health practitioner accompany them on the journey.
Clients must have the approval of their lead clinician prior to undertaking the journey.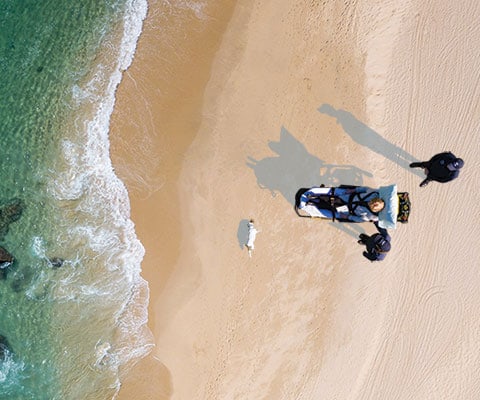 Memory Lane Service Goals of Care:
The Memory Lane service is volunteer run and all journeys are subject to the availability of volunteers and suitable vehicle.
RFDS Victoria is only able to transport clients in non-life-threatening circumstances to places of personal significance. If a client's condition deteriorates during the journey, volunteers can provide basic lift support only, and will request an ambulance by calling triple zero.
A family member and/or carer is expected to accompany a Memory Lane client
Only clients, their carers or family members or an accompanying qualified health practitioner can administer client medication.