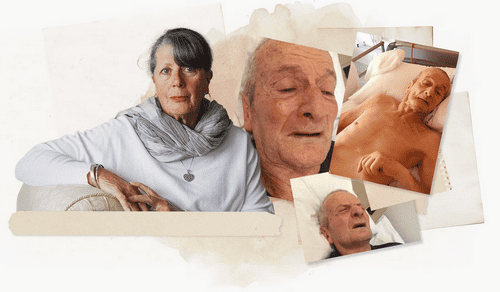 In this article from ABC News, Aurora Stergiou shares the story about watching her husband slowly waste away to "a pitiful death".
She is advocating for a change to the Voluntary Assisted Dying law to help spare others the same anguish, but questions whether this will ever happen.
"It was virtually a whole month just wasting away and waiting to die. "I don't think anyone should have to go through that."
Aurora is a devout Catholic. She also has a strong belief in a person's right to die.
In the lead-up to Jim's death, Aurora became an advocate for voluntary assisted dying (VAD). She campaigned for the laws in Western Australia before the Bill eventually passed in December 2019.
She said seeing the laws pass was a triumphant moment. But it was also bittersweet.
"It was a feeling of relief. But I was deeply saddened because people with Alzheimer's were not included in that bill. And they should have been," she said.
She would like VAD to be made accessible to people with dementia and other neurodegenerative diseases via an Advanced Health Directive.
[Source ABC News]