Excellent news!
After 25 years, territory governments have had their rights returned to make their own VAD laws.
The Northern Territory was the first jurisdiction in Australia to allow voluntary assisted deaths in 1995 – also a world leader at the time. Then, in 1997, Liberal MP Kevin Andrews's Euthanasia Laws Act barred the ACT, NT and Norfolk Island legislatures from making rules around assisted dying.
Now, at last, parliaments in the Australian Capital Territory and Northern Territory are free to legislate their own rules on voluntary assisted dying.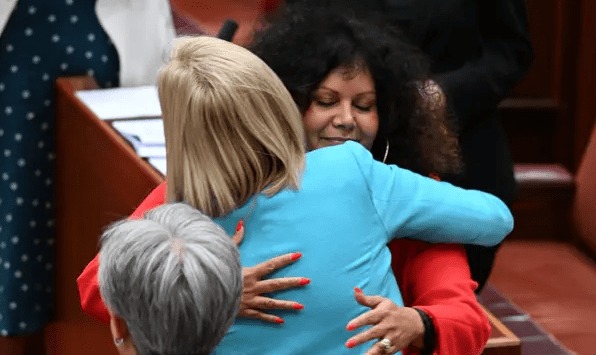 The Restoring Territory Rights Bill, co-sponsored by Labor MPs Luke Gosling and Alicia Payne, passed the lower house in August. It returned to the Senate for a final vote on Thursday 1st December. On the final night of the parliament this year, a bipartisan vote in the Senate overturned the so-called "Andrews law". There was no count on the final vote, but another vote immediately before it had a 43-23 result in favour of the change.
DWDV celebrates this landmark outcome and thanks all our members and supporters who helped in the campaign to overturn this unfair law and restore territories' rights.
[Sources: ABC News, The Guardian]