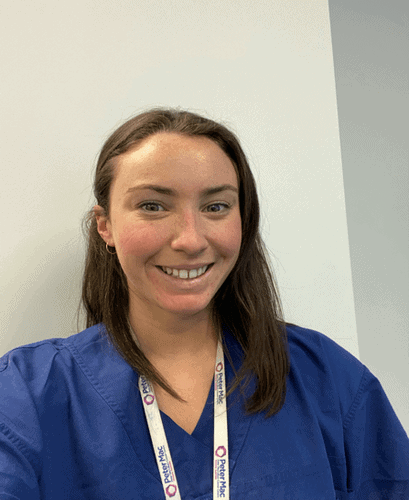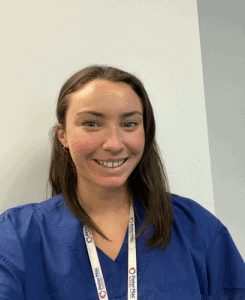 I am excited to be joining the Dying with Dignity Victoria team as a Young Ambassador. As a physiotherapist working at Peter MacCallum Cancer Centre, I have been exposed to many situations involving death and dying. Many of these have been positive experiences for both patients, their families, and staff members, while others have been quite the opposite. I am extremely grateful to be working in such an incredible hospital with palliative care and nursing staff that prioritize excellent patient care.
Throughout my time at Peter MacCallum, I have been extensively involved in ensuring patients have a comfortable and meaningful death. Physiotherapists work closely with other allied health teams as well as palliative care doctors and nurses to ensure patients are able to move, rest and live out their lives as comfortably as possible.
We also support families in the acute period following the loss of a loved one. I have listened to both good and bad experiences of death and have learnt a lot about the importance of honouring patients' wishes to the best of our abilities.
While working, Voluntary Assisted Dying became legal in Victoria. Throughout this time, I have recognised the importance of safe, accessible, and compassionate VAD practices and have realized the importance of educating communities, healthcare workers and those involved in the VAD process. It astounds me that many people do not know that VAD is legal in Victoria and the process in which to access it if eligible.
I have also worked across the intensive care unit and in trauma wards at the Royal Melbourne Hospital. I have witnessed horrific accidents that have impacted many young people's lives. As a young person myself, I have been devastated by the horrific deaths of these people especially those who did not have advanced care plans, appointed Medical Treatment Decision Makers (previously referred to medical powers of attorney) and those who had negative experiences at the end of their life. Since working across these wards, I have become a passionate advocate for having an advanced care plan as well as being an organ donor. I think this is an area that young people are not currently involved in enough and should be more commonly discussed.
In addition to working as a physiotherapist, I am currently completing a 'Masters of Public Health' as I have a keen interest in the future of healthcare and improving service delivery. It is through my experience working and studying that I have become passionate about patients dying with dignity and having an experience that is meaningful to them and their loved ones. I hope to use my knowledge, experience and passion to bring a fresh and youthful element to the Dying with Dignity organisation.