Film Review – Sue Cummings, DWDV Board Member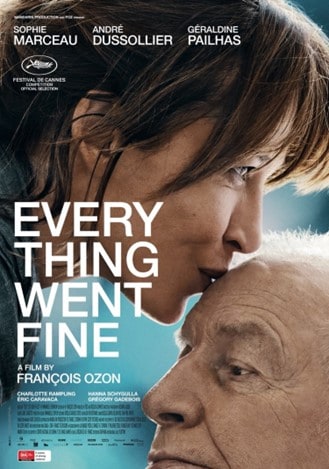 What an understatement this title is! This French-language (sub-titled) film deals with a subject close to our hearts – the right to choose a 'dignified' death.
It is engrossing, thought-provoking and ultimately uplifting, but the journey is a difficult one for the father, who at 85 has suffered a stroke and lost everything in life he most values, except for his daughters. It is also difficult for his daughters who accompany him throughout most of his journey.
They grapple with the emotional, practical and bureaucratic burden of seeing his wishes fulfilled – no easy task in France where no VAD legislation exists.  The film is beautifully scripted and shot, the performances wonderful and the subject sensitively handled.  But boy, we should be grateful that we have legislation in place that means we can choose to die in our own space with our loved ones present and without fear of participating in an illegal act.  Go and see it and spread the word!