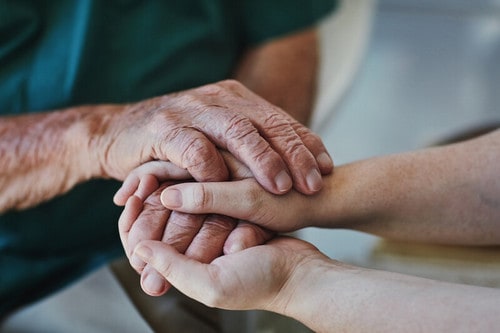 Additional support is now available for families, friends and carers of people who have chosen to access voluntary assisted dying (VAD).
In a new initiative, Dying with Dignity Victoria (DWDV) and Griefline have developed a pilot program of free group support for people who are preparing for, or have experienced, a loved one's death through VAD. This program responds to increasing demand for group support tailored to VAD, and complements DWDV's ongoing 1:1 peer support program.
Each group will be facilitated by a Griefline grief and bereavement counsellor and supported by a DWDV lived experience peer.
Our groups are a safe space for people to connect and share with others who can relate to the uniqueness of loss and grief associated with VAD.