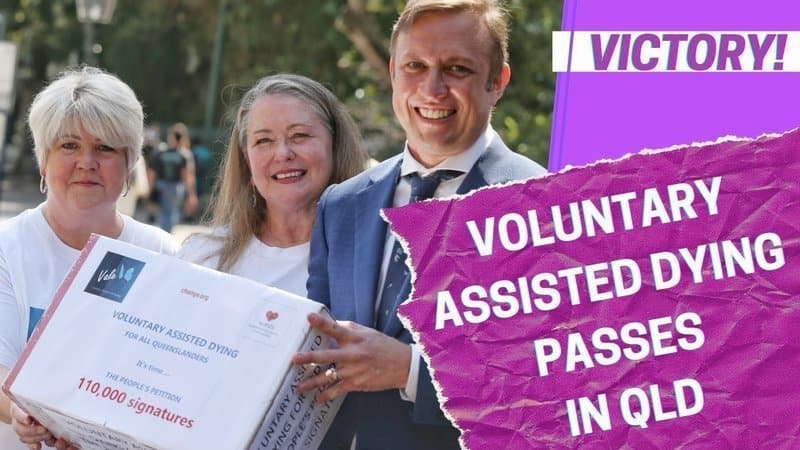 Today is a momentous occasion. A huge occasion. Today became about the dying. Not religion or politics, but about the dying.
The debate and trying for amendments demonstrated that the focus has remained where it should be.
There are no words that can convey our gratitude and relief.
Today is about all those we loved and lost through bad deaths.
Today is for those on the journey to end of life.
Today is about those who will have end of life choices in the future.
Today is a day for true democracy.
It's certainly time.
I cannot thank you enough for all your support.
My heart is just overwhelmed at this point. It's 2021. There are kinder ways to die.
Be kind to your loved ones and make the most of every day.
With much love,
Tanya Battell

[Source: Change.org – Petition Update]