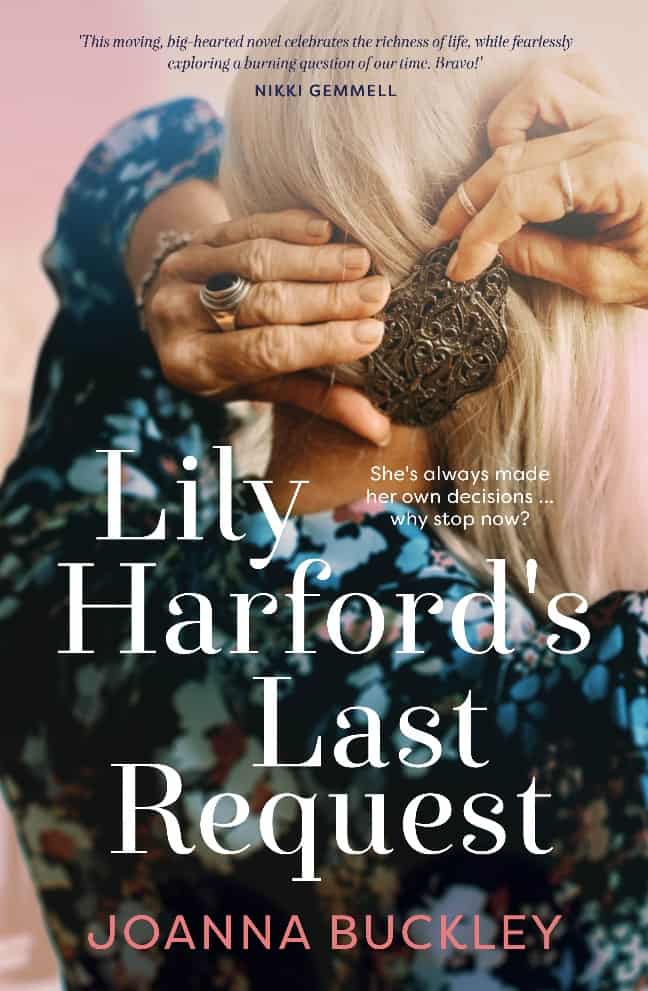 "Knowing she is sliding into dementia, Lily Harford is ready to give up her life……..but can she persuade someone to commit the illegal act of taking it from her?"
About the author – Joanna Buckley writes fiction focussed on the timeless roles, challenges and inner lives of women, scaffolded on important social and ethical issues…. Lily Harford's Last Request was inspired by the author's witnessing as a teenager the trauma and misery of her grandfather succumbing to dementia, then decades later her father begging his five children to help him die when he in turn began to lose his memory.
This powerful and extremely thought provoking book, addresses two critical societal issues, dementia and Assisted Dying. It will be available in bookshops on February 2.
Please note: This book details the suffering caused by dementia. Dementia is explicitly ruled out as a criterion for Voluntary Assisted Dying in the Australian States with VAD legislation and is not contemplated in any future legislation.
https://www.harpercollins.com.au/9781867232469/lily-harfords-last-request