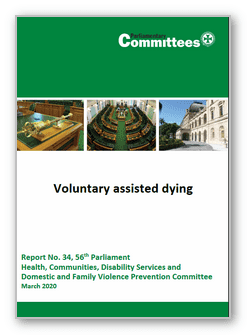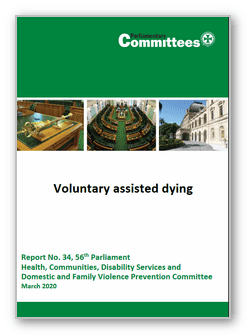 The 56th Parliament Health, Communities, Disability Services and Domestic and Family Violence Prevention Committee in Queensland, has released reports on its inquiry into aged care, end-of-life and palliative care and voluntary assisted dying.
The Committee was tasked with seeking Queensland's view on the desirability of a voluntary assisted dying scheme in the state.
Thousands of people participated in the inquiry, which was extensive. It included inquiring into the delivery of aged care, end-of-life and palliative care, which has been reported on separately, a decision made because of the importance and gravity of each of the topics.
As the introduction from Aaron Harper MP, The Committee Chair says, their report on Voluntary Assisted Dying "is historic. No Bill for voluntary assisted dying has ever been introduced in the Queensland Parliament nor has any parliamentary committee inquired into its desirability. Our parliament can now consider and debate whether to legislate for a voluntary assisted dying scheme in Queensland based upon the recommendations in this report".
He adds: I would like to state upfront that this report reflects the views of the majority of Queenslanders who came before us, made thousands of submissions and often at times brought committee members to tears, reflecting the deeply personal, tragic stories of seeing loved ones suffer at end of life.
We also heard divergent views from those who oppose voluntarily assisted dying, and their reasons have been reflected in this report. We respect their views and thank them for sharing their concerns.
However, the majority of the committee voted to recommend a legislative scheme for voluntary assisted dying in Queensland.