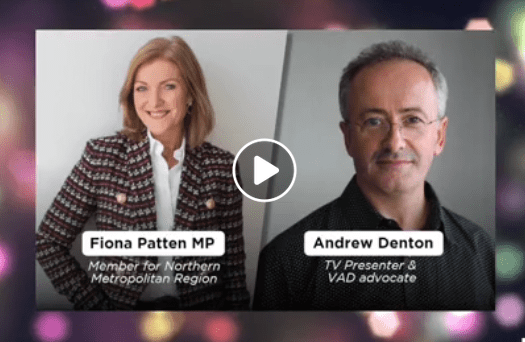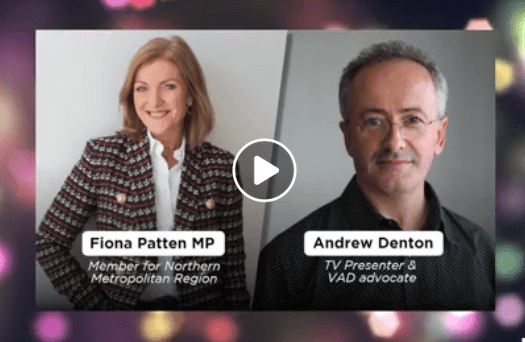 Fiona Patten MLC, Reason Party, interviewed Andrew Denton in a live Facebook stream in which he discussed VAD in Victoria which has now been implemented for 2 years.
The interview took place one day before the fourth anniversary of the Victorian law being passed – for which Fiona Patten was also a strong campaigner and advocate. And now we have four states in four years that have passed VAD legislation.
As Andrew Denton comments, everyone in the long and active campaigning in Victoria was because everyone involved knew it was 'a watershed moment because the existence of the
"All of us involved in Victoria's debate knew that the reason it was such a pitched and intense battle over such a long period of time that everyone on both sides knew it was a watershed moment. Because the existence of the VAD law would – as it has – disprove all those fear-based arguments about all the terrible things – about doctors encouraging elderly people to die, about palliative care collapsing – it would just disprove them. The existence of Victoria's law even though we cuoldn't see it four years ago, has made those other laws possible. "
A point worthy of mentioning was Andrew's reference to the amount of courage it took an individual to seek VAD.
He recognised this as being an additional safeguard to the VAD process that was not written into the legislation.