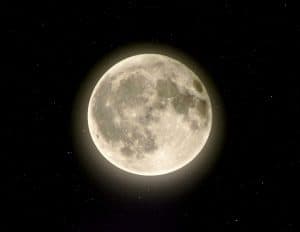 I'm sending this letter out to all friends and family as I think what we witnessed is an incredible tribute to our VAD (Voluntary Assisted Dying) laws!
My brother, Peter, passed away peacefully Thursday 14th October 2021 at 2:30 am. l'm writing this because I think it is incredibly important to let people know how lucky we are to have the civilised choice of VAD (Voluntary Assisted Dying) in Victoria, Australia. Please don't feel obliged to read this account of his passing if you feel it will distress you, but believe me, if you'd seen the release on my brother's face you could only feel relieved, too.
I will start with my brother's funeral:
This is a message posted by one of our nieces in South Africa's husband who has had the pleasure of meeting my brother a few times. This message made me proud of my family, amazed at how we look to others and sad at the loss of an incredible and generous human being: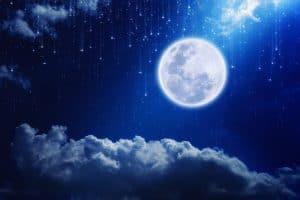 My brother and Sister-in-law, Lynne, have long been advocates of VAD and as a family we all agree that to die with dignity is preferable to living in a fog of pain and treatment. My brother chose to discontinue chemo treatment 8 days before he passed away. Peter was in excruciating pain that was being treated as well as Palliative care could treat it, keeping him as comfortable as possible and providing him with an acceptable quality of life. The Palliative Care team were incredibly caring and supportive of everything Peter needed for his remaining at home, something he and Lynne both wanted. They were available any time of day or night and they gave my brother the opportunity to be present each day.
As Peter grew weaker and his days became less fulfilling, he began to discuss his options with Lynne, concluding that he would certainly exercise the VAD option that, thankfully, was available to him. Peter's last 2 days were incredible! Even the weather, as another of my wise nephew -in-laws said, was empathetic, "choreographed" to suit the mood. The day was stunning and mild on Tuesday when the family gathered to spend our last day/s with my brother, we hung around together, the grand children played together, and the colours were brilliant and clear. The following day we went there in the late afternoon, as this was the day my brother chose to go.  Again, the weather obliged with exquisite dark purple clouds, a slanting sun highlighting the intensity of all the different greens and a warm breeze gently caressing us. Peter was outside drinking in this beauty. We had Thai food for dinner, a last request from my brother. He needed his usual after dinner walk. And then, incredulously, in the early evening all grand children came to the park to play one last time with their "Opsie" (Peter). The moon had a halo around it and the stars were starting to appear. A warm breeze was blowing. We went home and Peter said it was time, after the most perfect day! We were privileged to be there, to each get a last hug and a joke about the way we are and then Peter took the medication and fell into a deep and painless sleep. 
 Was he sure about his choice? Without a doubt!!
 And the rain came down!                                                                                 

 We sat together while he slept peacefully, we had a "la Chaim" a toast to life and we remembered, laughed, were irreverent, we cried! Lynne sent us to bed and she and Natalie, my niece, climbed into bed with my brother. Lynne got to cuddle my brother for a few hours while he lay in pain free sleep! Something she had not been able to do for months – what a treat!
My brother was lucky enough to have Lynne, who is devoted and loves him completely. As he loved her. Lynne cared that he would have as gentle a death as was possible. We were also lucky that my brother chose to endure his pain as long as he could, to be with us. All for the sake of love.
Rest in Peace, Peter. You courageously went into death with clarity, conviction and no fear at all. I'm told that the day you died was the last of the 9 days' celebrating the cycle of life in the Hindu calendar this was Goddess Saraswathi's day. She is the goddess of intellect and learning. What an inspirational teacher by example you are!
Peter was my brother, but also mine and Jurek's friend! In the Jewish tradition my brother was buried last Friday! It was an amazing and heartfelt affair, as you have seen from the account at the beginning of this letter. I hope this account will help you in your understanding of our different life choices.
Lots of love
Marianne and Jurek

Have you got a personal story you would like to share?
Join the other voices in raising awareness about the importance and benefits of safe and compassionate Voluntary Assisted Dying laws.