"Dying without dignity"
My story is a painful story, of the trauma that comes when VAD is illegal and someone is determined to end their life on their own terms.
In 2003 my mother made the decision that she had enough of her pain-filled life. She was very determined and did a lot of online research before deciding how to go. She discovered the book "Final Exit" and asked me to purchase it for her.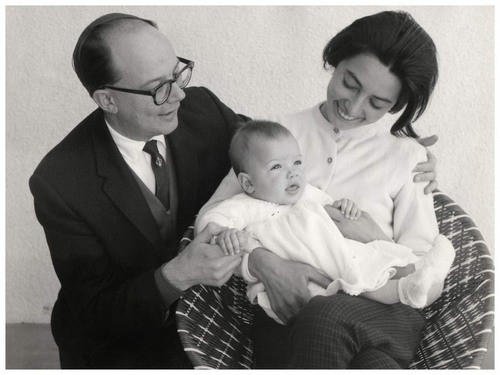 Me with my parents in 1964
Knowing that being with a family member who ends their life was (and still is in the ACT) illegal, my father and I faced the difficult choice of supporting my mother in her decision or leaving her to die alone. I asked for help from her GP and mine, but they had no solutions. Dad and I both decided that we would risk imprisonment by being with my mother as she ended her life.
Dad and I reported her death to her GP, who called the police. The day she died my father and I spent two hours at the police station being interviewed separately.
 We waited two years for an outcome. On the day we faced the coroner's court, the coroner decided that although I could have gone to prison for buying the book, prosecution would not be in the public interest.
We have made a lot of progress since then, but even now VAD is illegal
in the ACT and my mother would not have been eligible under Victoria's
VAD law. Although she had moderate emphysema and chronic back pain, she
had not been diagnosed with a terminal illness with a foreseeable death.
Our VAD laws still have a long way to go.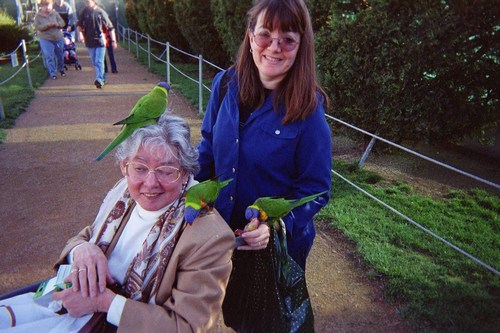 An aviary visit with my mother a year before she died
Have you got a personal story you would like to share?
Join the other voices in raising awareness about the importance and benefits of safe and compassionate Voluntary Assisted Dying laws.